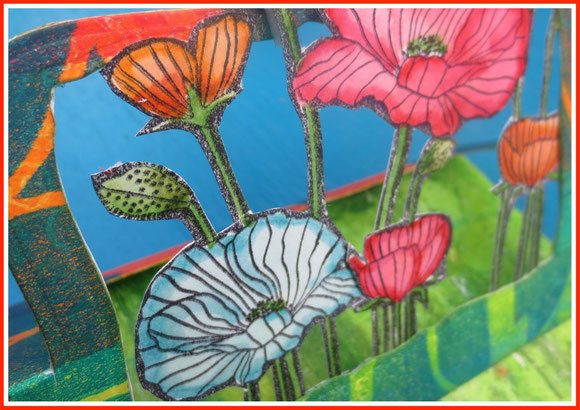 I love poppies... after all I'm with a reason the teacher of the Poppyclass ànd here in Belgium the red poppy has a special meaning, remember WW1...
I had some birthdays around me and I made them all a flying easel card, everyone with a special touch.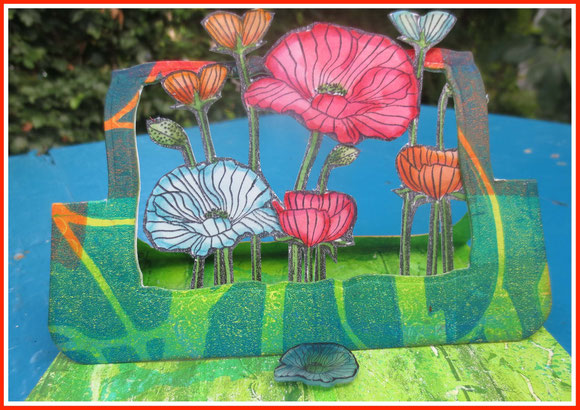 I love flying easel cards, although in these cards there is nothing really flying, but I use the "open space" a flying easel card has.
I started with a gelliplate print of poppyseeds. I'm completely hooked on my gelliplate and made a lots of prints that I also use in my projects.
Here I glued on the inside and outside of a card a piece of gelliprintpaper.
Then I did the partial diecutting so the front piece of the card can stand up.
I have a new hero arts stamp with poppies...the "elegant poppies stamp" and it's actually a stamp which has a full background and the poppies are lines.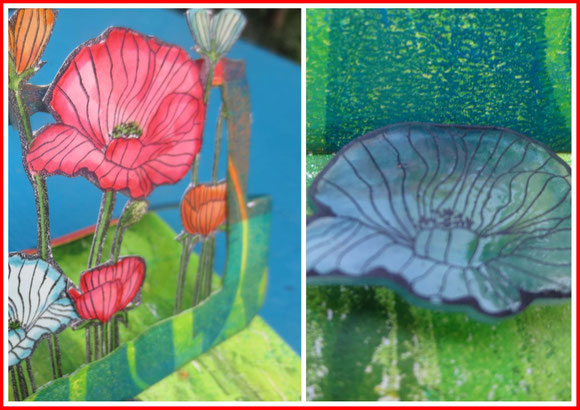 I stamped the poppies with a permanent ink on watercolor paper and colored them with distress markers. Another current addiction..
I cut around the poppies with an exacto knife and glued them in the opening.
To let the card stand up, I stamped on shrinking plastic, cut it out and colored the poppy with distress marker and shrinked it..
Voilà.. perfect card"stopper".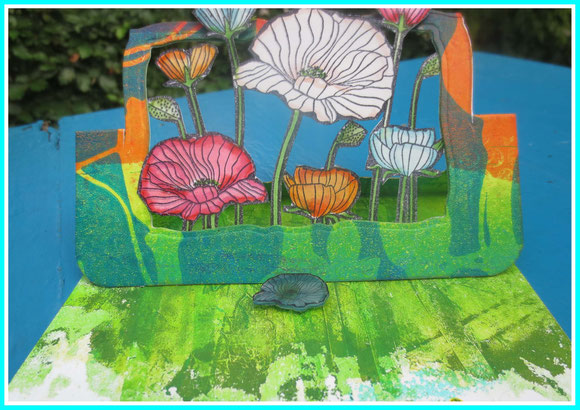 My mom loves white poppies and although they are rare, I DID have them in my garden..
Next to the red poppy, the white poppy is also seen as the "peace-poppy".
She's currently working on a whole series of paintings and drawings of white poppies for the exhibition she will have next year.
She got this card from me with a white poppy, but she also got something else with a white poppy..
Just wait for another blogpost :)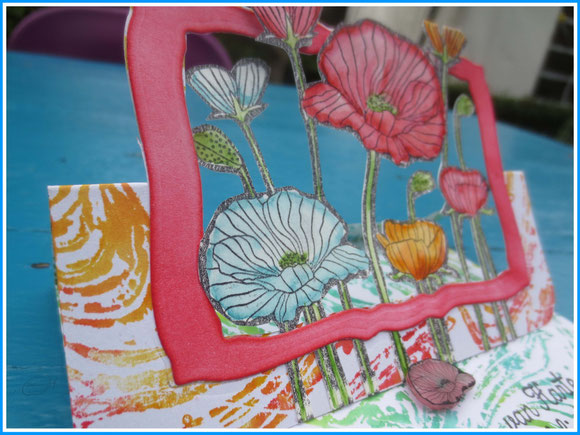 Here again a poppycard, but this time the background was stamped with the background "marble" of Tim Holtz which I colored in with distress markers and then stamped off on the card.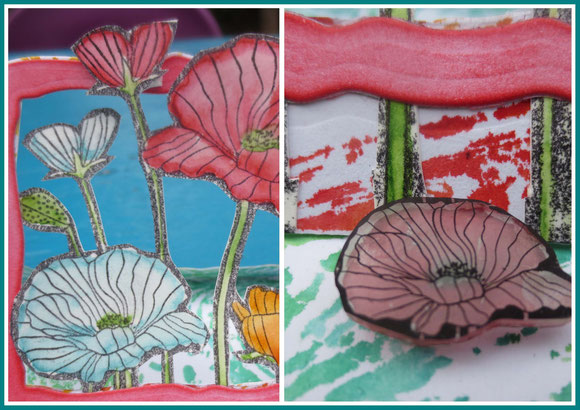 Some more details..
I love how you can color in the poppies in any color you want. Never had a Himalaya poppy with the gorgeous blue color in my garden, but I do have red, orange, pink, raspberry colored poppies.. to enjoy ! 
I had another birthday and although I think she would like a poppycard, she got a special one for her.
The lady is a former teacher and huge Peter Rabbit addict and every year I make her a " Peter Rabbit" card. Although I only have 3 stamps with Peter Rabbit, I amaze myself how you can differ every time a card with "only three stamps"...
So, this one is a addition for her collection.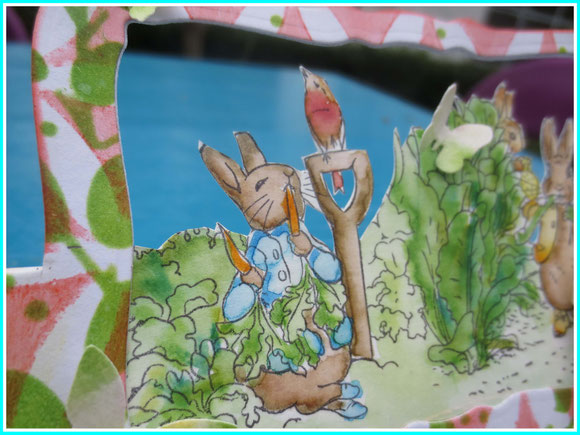 A long awaited package arrived from the USA...
In it, the butterfly and dragonfly die of Tim Holtz, but also his small butterfly and confetti strip dies !! 
My fingers are itching to experiment with them all, but some of the tiny butterflies found a space on this card.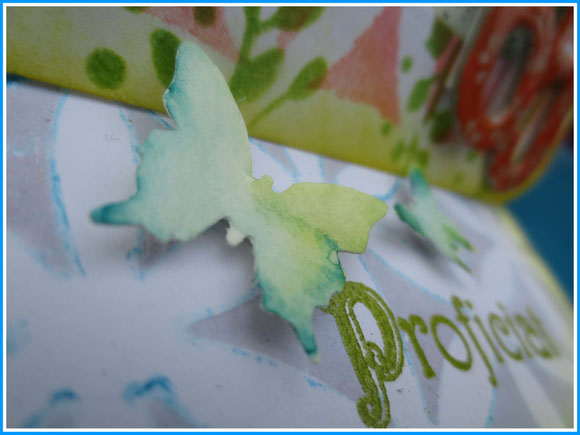 Lots of other projects in my mind.. so off to creating something else ! 
greetings from Belgium
Inge