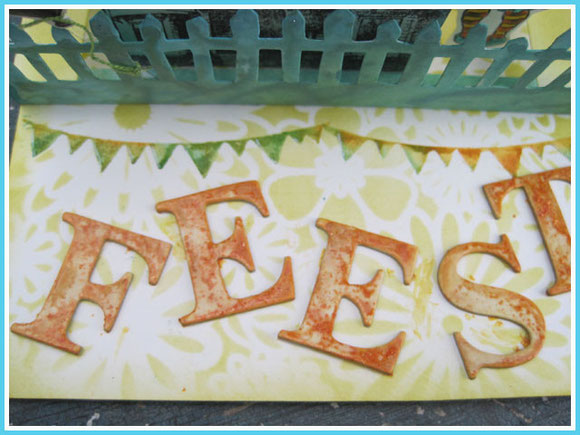 My last blogpost on web.me.com/pinkepinke DID go out with a bang ! 
I got so many lovely comments... I cherish a lot whàt you wrote : what you liked about my website, which blogpost you still remember,...
I take these comments with me for ever : they will be printed and binded in a book together with my blogposts as "diaries".
I take these comments also with me in creating this new website and blog : it will take me some time to find all the right tools to do it, but I'll try to blog in the same way I did before.
Two people got picked from the hat to recieve a gift : Dawn B. and Bev Allaire will recieve my handsewed book or the crocheted soldered pendant. I'll contact them for their adresses ! congratulations ! 
More congratulations this week : my husband added another 50 years to his life. On thursday he became 51 !  Where are the years we met... 27 years ago...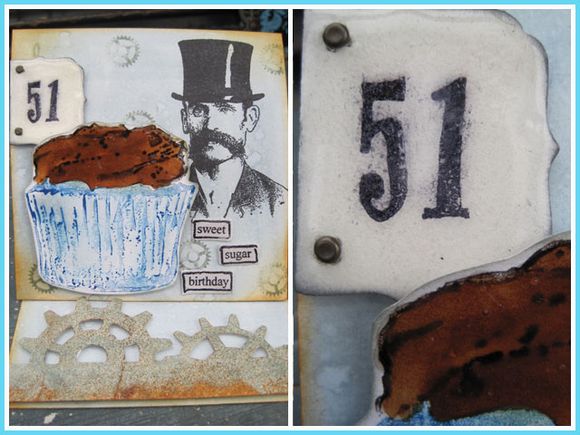 This is an easelcard I made for him...
All the people I send a birthdaycard to this year will recieve an easelcard. They are quite easy to make, but fun to create and I love how the cards opens and stands up.
I used the gears edgedie of Tim Holtz to create the "stop" for the card. I inked the cardboard with distress ink iced spruce, embossed it with clear embossing and "flickered" some off, embossed it with the heatgun and inked with rusty hinge distress ink.
The "51" tag was made with the faux enamel technique of Shelly Hickox.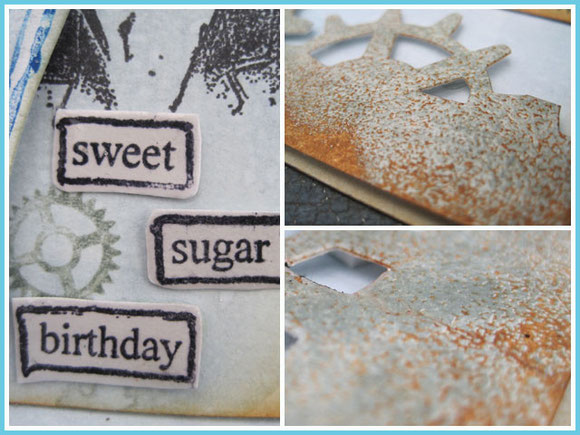 A collegue starting living on her own and had a little party on friday at her house.
I would have loved to go, but it SNOWED here on fridayafternoon. I drove almost 1,5 hours to get home from the hospital. Normally it's just 25 minutes away...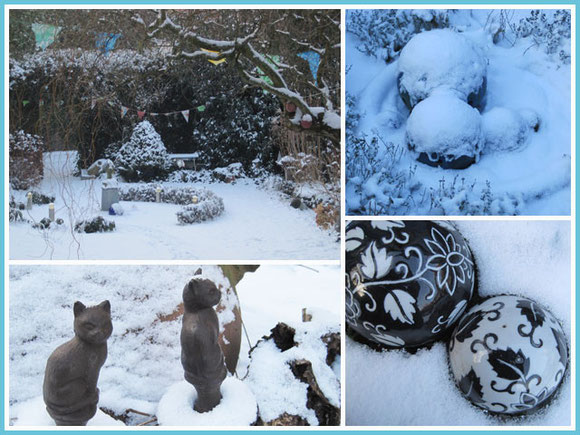 So, I didn't go...:/
I hope I can pay her a visit when I'm around where she lives one day.
I did make her a "happy home" pop-up card to give... so I'll send it to her this week.
I hope her house will soon become a warm home, a "nest" and she may have lots of happy moments there.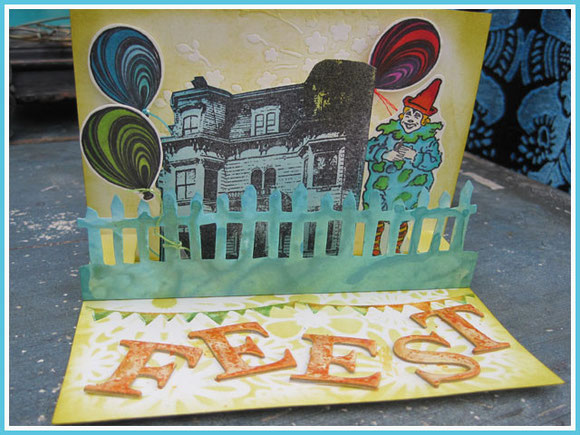 Background was embossed with one of my stencils from www.thecraftersworkshop.com ! I saw this technique on their website and had to try it out ! Awesome ! The embossing is not so very deep, but gives a great effect when the stencil was inked previously ! 
This means I now got MORE embossing stuff, cause I do have several of these stencils. It surely gives more possibilities to create and use. I really, really love these stencils and Paula, just another kiss from me for showing these stencils to me in London in 2009 ! 
I saw on the youtube video's of CHA 2012 they have several new ones...more tree silhouettes , steampunk backgrounds... I think I will have to make a new "have-to have" list...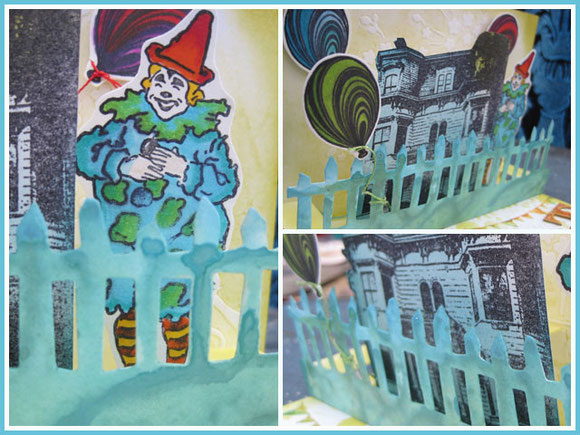 The fence is an edgedie of Tim Holtz and I colored it with his marbling technique with the distress stains picket fence, blues and greens.
Definitely a techniqe I will try out more : perfect effect for me. I LOVE a patina color...
The house, the clown, the fence... were added with tabs so the card can close, but when you open it, everything "pops out"...
You'll see more pop-ups from me.... it's just a beginning of my journey :)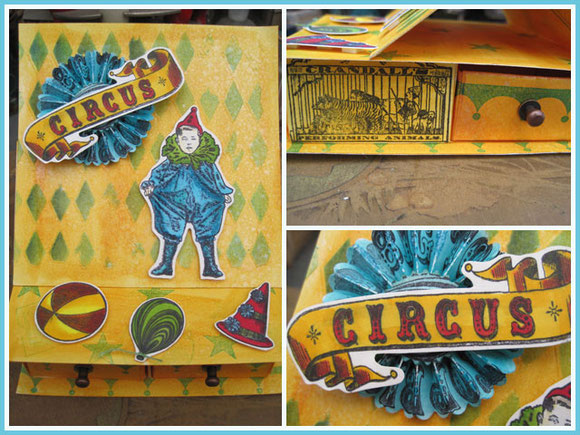 I made another easel-drawercard : a happy "circus" theme.
It started with the new stamps I recieved lateley from oxford impressions.My favorite parts on this project are the lioncagestamps on the drawers and the rosette with the circusbanner.
It's fun to see how you start with plain white paper, some stamps and lots of distress inks and how it ends.
This is my first official blogpost and I'm happy I was able to display my photos big enough....
I'm happy with my first steps here :)
Inge